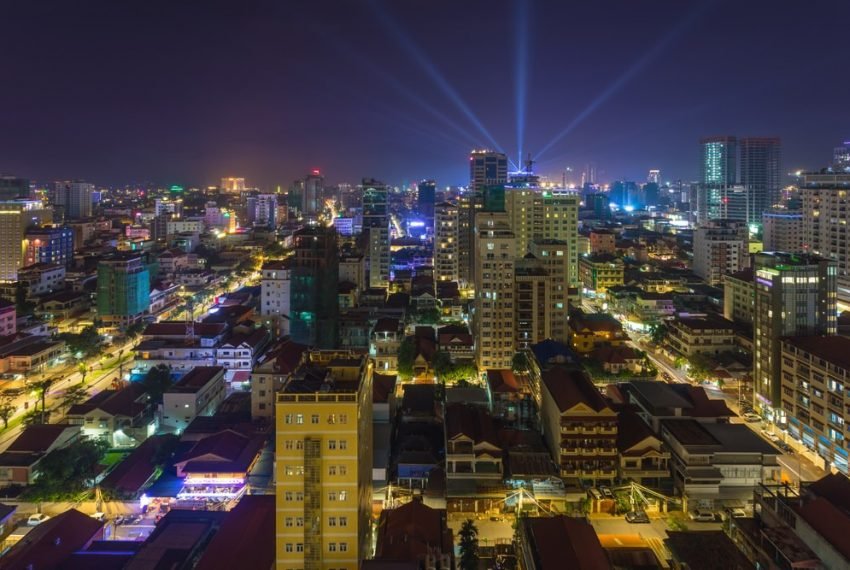 Accommodation In Phnom Penh City
Phnom Penh provides a range of accommodation for foreigners along with a beautiful landscape and a lively environment. The options are seemingly endless when it comes to finding accommodation in Cambodia's capital, but they can vary considerably depending on your budget, your needs and your general tastes. Keep reading to find out more about what's on offer in the play Penh.
Whether you wish to rent a luxury apartment in an expat neighbourhood or go back to basics in a more local area, Phnom Penh has it all. Western creature comforts are easily obtainable if you can afford them, or the chance to experience a more Cambodian way of life is also at your fingertips. Prices vary significantly depending on what you want, but even at the high-end of the spectrum, you can expect to pay considerably less than what you would for comparable accommodation in most developed countries.
The housing options in Phnom Penh range from modern condominiums with pools, gyms, 24-hour security guards and cleaning services, to simple apartments in rundown buildings that don't have lifts or any facilities. You could choose to live long-term in a hotel or guesthouse, or even look to rent a beautiful French colonial villa or a wooden home that is in the traditional style of those in the countryside.
More and more gated communities are also popping up on the outskirts of the city, and these feel a world away from the rest of Phnom Penh due to their Western-style houses, tree-lined streets and mini-parks. So, whatever your inclination, you are bound to find something that suits your requirements in the capital.
Where to live
Phnom Penh is divided into districts, some of which are more popular amongst expat communities than others. The majority of foreigners live in Boeung Keng Kang 1 or 2 (these are more commonly referred to as BKK1 and BKK2), or the Riverside. BKK1 and BKK2 tend to be the most expensive residential areas, due to the nice houses and apartments on offer, as well as the array of trendy restaurants and bars that are aimed at expats. The Riverside is very touristy, and it's not for everyone as it can be noisy, crowded and seedy. The backpacker haven, formerly known as Lakeside, has also relocated to the Riverside, so the area tends to be more attractive to younger party crowds, rather than families. However, there is a lot to do here and, if you want to have your pulse on the Phnom Penh nightlife, you'll be in walking distance of many popular bars and hangouts.
BKK3, which is near the Tuol Sleng Genocide Museum, and the Russian Market are also relatively popular neighbourhoods, where you can often get more for your dollar. Both of these areas offer the best of both worlds in that they have a nice balance of western and local amenities.
Another area of the city that is growing in popularity amongst expats is Tuol Kork, which is just under half an hour from the Independence Monument. Phnom Penh is rapidly expanding outwards, and each enclave is developing its own offerings. You can often rent accommodation much cheaper in more outlying areas, so if you want a bigger house or more land, it can be worth the extra journey.
Costs
Accommodation in the capital can range from a few hundred to a few thousand dollars, depending on the location, size and style of abode.
A state-of-the-art, serviced apartment with a gym and 24/7 security, or a spacious, newly renovated villa with a pool could set you back up to US$3,000, while you could also find a small Cambodian-style apartment for under US$300.
Generally, many single expats spend from US$150 to US$500 per month on their rent, depending if they live on their own or in a houseshare. If you are renting as a couple or are moving to Cambodia with children, then you're likely to need a bit more space and can expect to pay up to US$1,000 for a nice flat or small house, depending on the amenities, standards and location you require.
Finding a place
Phnom Penh Housing Real estate is best services providers varity of property , Please Kindly contact us for free services inspection .
Here's agent http://phnompenhhousing.com/archives/agent/nathan-james
Tel:+855 549 249 ( What'sApp)
Email: realty0009@gmail.com